Mr. Saied Assad Fakhry
---
Mr. Saied Assad Fakhry is the founder and chairman of Interplast Limited and recognized as a pioneer in the manufacturing sector in West Africa.
He is a member of the Advisory council of the president of Ghana and an honorary consul of the Union of Comoros. His continuous pursuit of total customer satisfaction and and his determination to achieve not only customer confidence but also a sustainable development of the Ghanaian economy and infrastructure was acknowledge by his induction into the entrepreneurs Hall of fame in 2015.
Mr. Jamil Ibrahim
---
Mr. Jamil Ibrahim is the owner of Jamil Ibrahim establishment – a private concern that deals mainly in Real Estate development.
Throughout the years, Mr, Ibrahim has developed over 600,000 m of prime luxury
residential projects in Beirut, thus defining the landscape of the city. In addition to residential developments, Mr. Ibrahim has parceled over 5 million m of land, helping create new communities and urban areas.
He is the founder and chairperson of the Association for higher education since 1967. The
association has helped over 3000 students in need get their diplomas from prestigious universities around the world.
Mr. Hayssam Fakhry
---
Mr. Hayssam Fakhry is the chairman for Inesfly Africa Limited, Managing Director for Dream Realty. Mr. Fakhry has rich experience in establishment new businesses, business expansions and brand building in Ghana.
He is the honorary Consul for Djibouti and was adjudged the Millennium Foreign
Personality of the year 2005. He has demonstrated, under his leadership, a commitment to quality achievements, winning several First Class honors for the company including Platinum Awards for Export performance.
Mr. Karim Ibrahim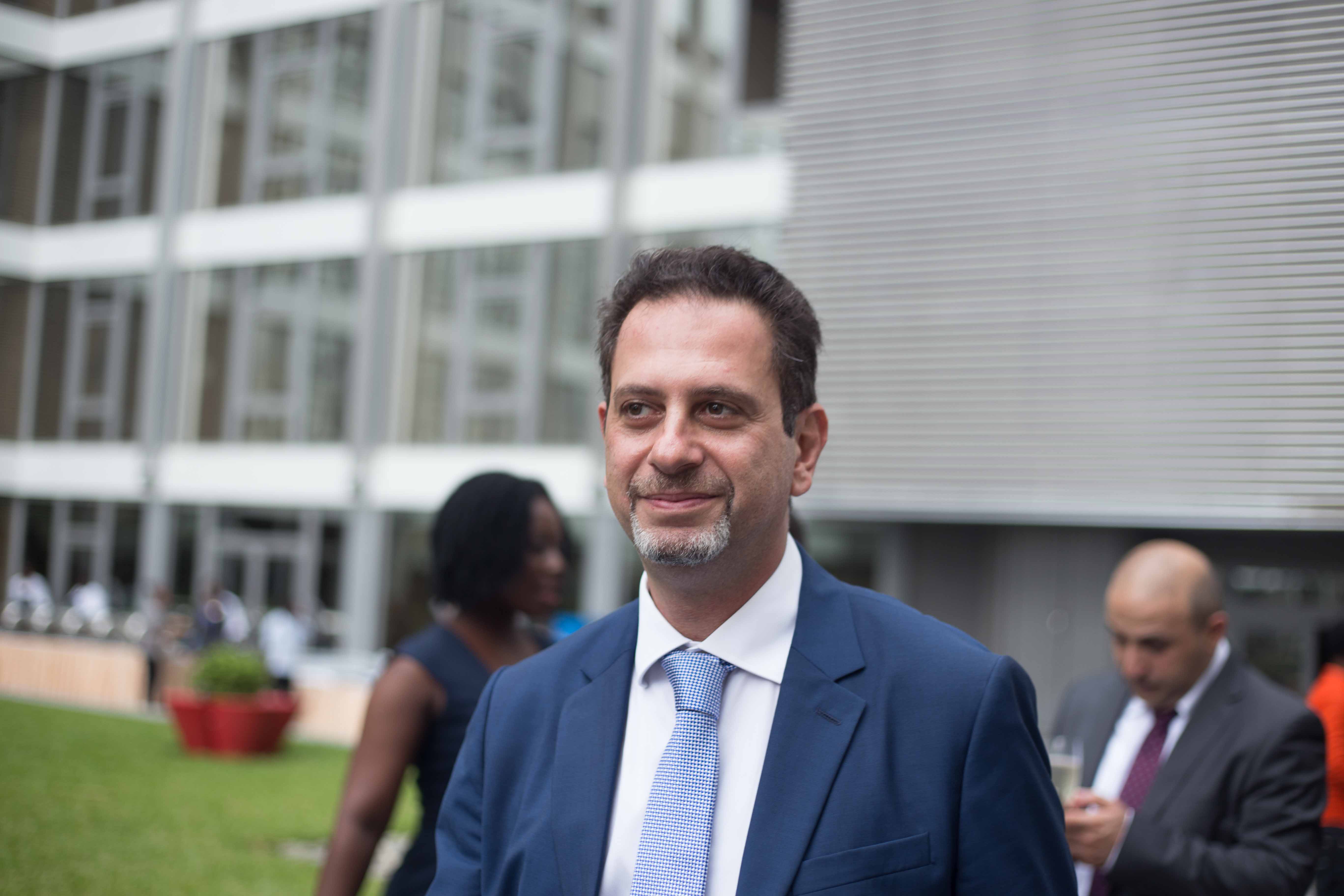 Managing Director
---
Karim Ibrahim is an ardent Real Estate Professional with hands on knowledge of the
residential and commercial industry. From concept to construction to developing and implementing the management and all operations of a Property Development company, Karim Ibrahim will be at the fore front.
Born into a family of real estate entrepreneurs, Mr. Karim Ibrahim adopted his passion for Real Estate from childhood. After his basic education he went ahead to acquire a professional Bachelor and Masters degree in Urban Development Economics at the North-Eastern University in Boston, USA. From 2000 to 2004 he served as the Managing Director of 'Operators', a property management Company with Branches in Beirut, Dubai and Qatar.
With a strong zeal for perfection and an innovative attitude, he single handily created
the Real Estate department in Operators, and successfully managed it to a thriving unit within 4 years.From 2004 till end of 2009 he served as the Director in charge of Sales and Marketing at Jamil Ibrahim Estates, which happens to be the biggest entrepreneur within
the residential and commercial property developers in Beirut, Lebanon.
Since taking up this position in 2004, he has immense directed and geared sales and
operations to more than 50% of its output level.
His meticulous and novel strategies has seen the company expand into more
state-of-the art developments within Beirut, which has won the company
several awards and propelled it into the biggest no.1 Property development
company in Lebanon.
From end of 2009 till today, he is still with the Jamil Ibrahim EST, but responsible for
their new development projects in Accra-Ghana. Karim has been the Managing
Director and Partner of Dream Realty Limited, a joint venture between Jamil Ibrahim EST and Interplast in Ghana. He has been responsible for the construction, marketing and the over all development of their first project in Accra (The Octagon) consisting of over 100'000 sqm of commercial space.
Mr. Karim is a man of initiative who is capable of working within a challenging
environment.